There is a strange appeal of the Willy Loman-esque way of life on the road. This also happens to be the main draw of being a consultant. It has given me the opportunity to explore the world while doing a job I love.
Change is a constant part of a consultant's life. From America's West Coast, During Dec, 2004, I found myself catching a flight to Malaysia, a Southeast Asian country, where I was designated site manager for Lafarge Cement, a major player in the Malaysian construction industry
I was particularly surprised by the cleanliness of the Kuala Lumpur Airport upon my arrival. I am blessed to be working for an employer that does not make us travel economy. As a result, I was greeted by the well-appointed concierge service of the hotel that I was to stay in. My driver, a man who spoke English with a very distinct Malay accent, became my local guide. As we drove through the wide and newly constructed roads and flyovers, I caught glimpses of the royal Islamic architecture of this very proud Islamic country.
The hotel I stayed in was pretty and plush. After spending several days and nights there, I decided to make my own arrangements. Luckily, I managed to find rental accommodation in the heart of an up-market residential locale called Bangsar. It didn't take long for me to realize that the buzz of that particular area was its vibrant nightlife, which made it a haven for nocturnal thrill-seekers (not that I'm one).
I was to report every week to my country manager based in Twin Towers. I always enjoyed the super-fast lift up to the 51st floor of the Petronas Tower, which would cruise at 1,230 feet in just three minutes. After all, time is money in the business world.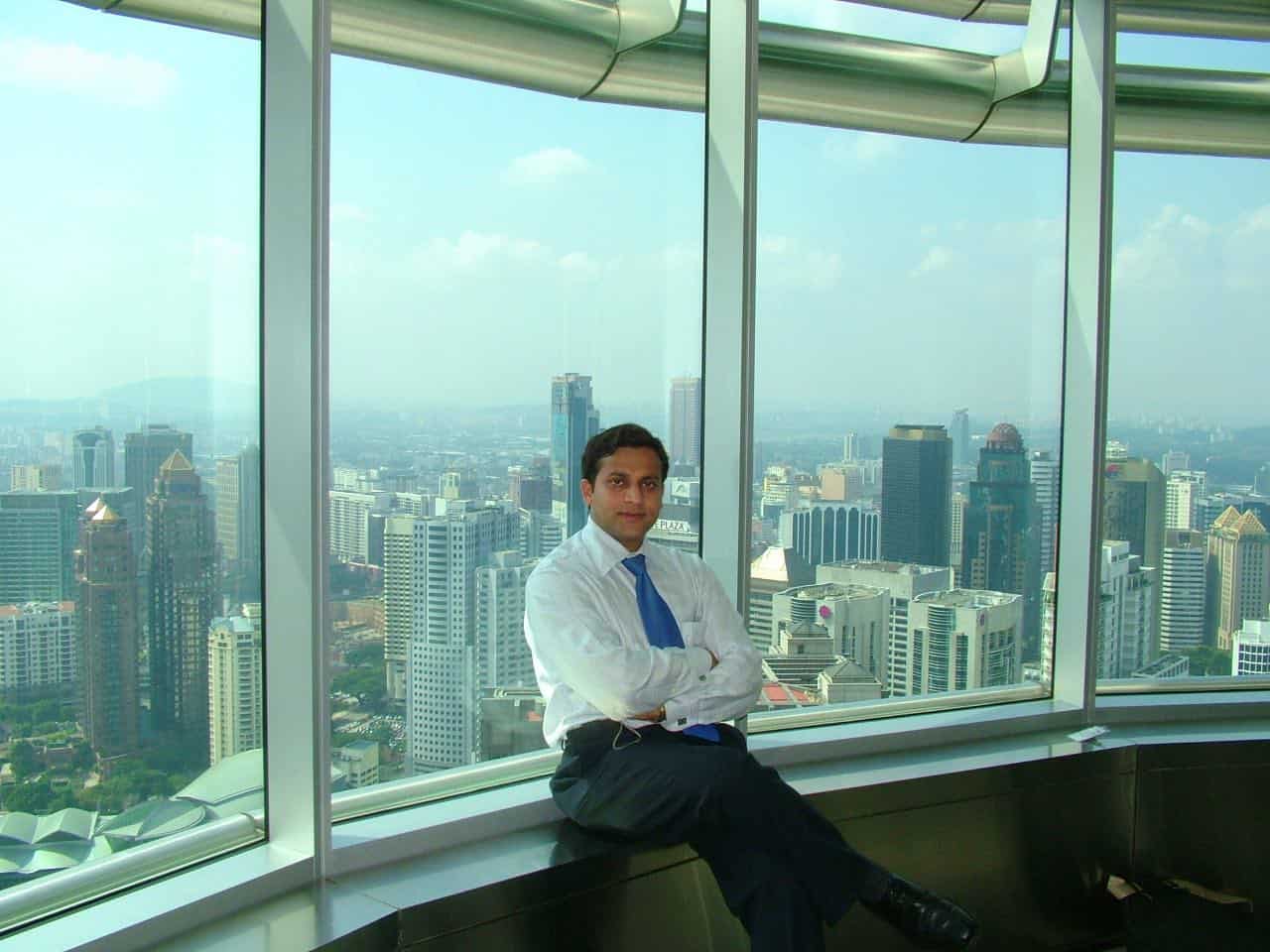 It was here that I found out the meaning of trigger foods; just a brief whiff of the aroma would create feelings of craving within me. I used to pass this classy resto on the way home. The heavy aroma of beef curry from the resto would hit me every time. I would fake exhaustion just to go in and try out the special for the day. One thing to remember: lamb curry is spoon all the way, unless you're in India where it's eaten with naan!
During my stay in KL, I decided to make myself useful and tried to pick up some of the local dialect from my Malay colleagues and friends. I found words such as "Tehtarik" which literally translates to "pulled tea" particularly useful while travelling in the city (you know, being from India and all). I also picked up other local phrases such as "Selamatpagi" which means "good morning" and "Apakaba" which means "how are you."
The Blue Waters of Panang
I frequented the blue water beaches almost every week, something that I looked forward to. When it came to the menu in Kuala Lumpur, I was spoilt for choice. One of the many advantages of living in a country that is a melting pot of so many Asian cultures is access to diverse cuisines. The wide variety of tantalizing delicacies included items like Roti Canai and Nasi Lemak, which is my first love (though, it's second now!).
I left Malaysia to move to South Africa
Overall, it was an exciting time in my life that I'll never forget. Who knows, I might even go back for a visit someday (to have some more of that Nasi Lemak).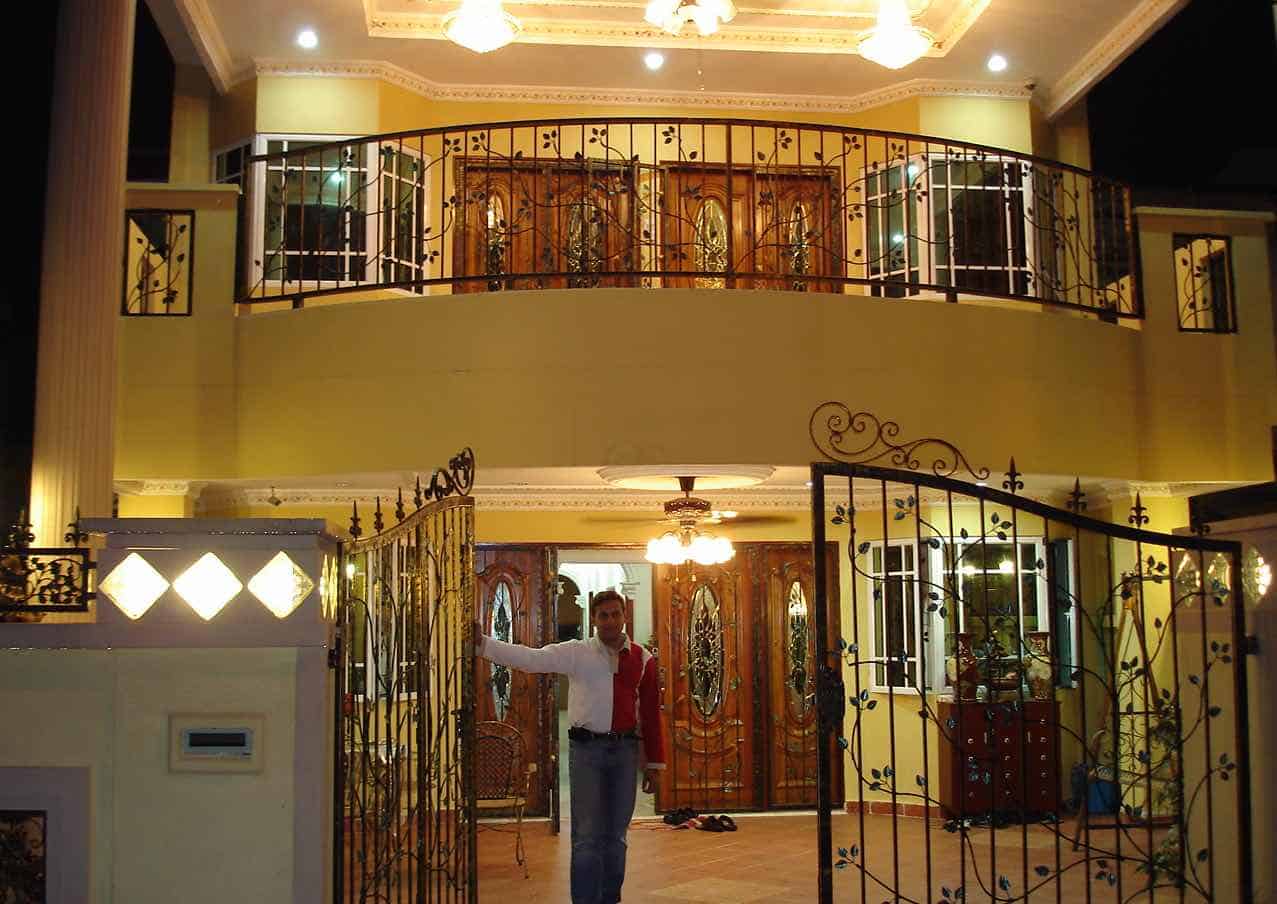 Outside my Malaysian house, at Bangsar.